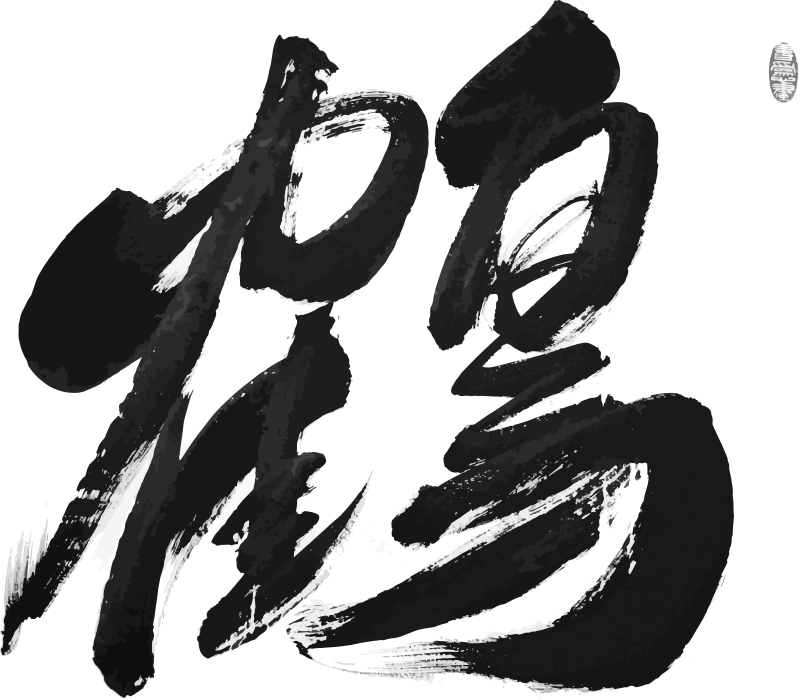 The Chinese character for crane ( 鶴 ) is also the generation name of the Group's founder, Robert Kuok ( 郭鶴年 ). The Kuok Group's logo design is based on the crane – a bird celebrated in Chinese culture as an emblem of fidelity, grace and longevity.
The Kuok Group began business in 1949 as Kuok Brothers in Johor Bahru, Malaysia as a small family business trading rice, sugar and wheat flour.  As the company expanded within the region, Kuok Singapore was founded in 1953, and the Hong Kong office was established in 1974 as Kerry Holdings. The Kerry Group now oversees the company's operations in Hong Kong and Mainland China.
 
Over more than 70 years, the Kuok Group has grown to become one of Asia's most dynamic multinational conglomerates, with diverse operations in all six continents including Properties, Hospitality, Logistics, Food & Agribusiness, Maritime, Digital Infrastructure, Commodities and Philanthropy.  Guided by the values of Robert Kuok, the Group's founder, our corporate culture is built on perseverance, loyalty, and integrity above all.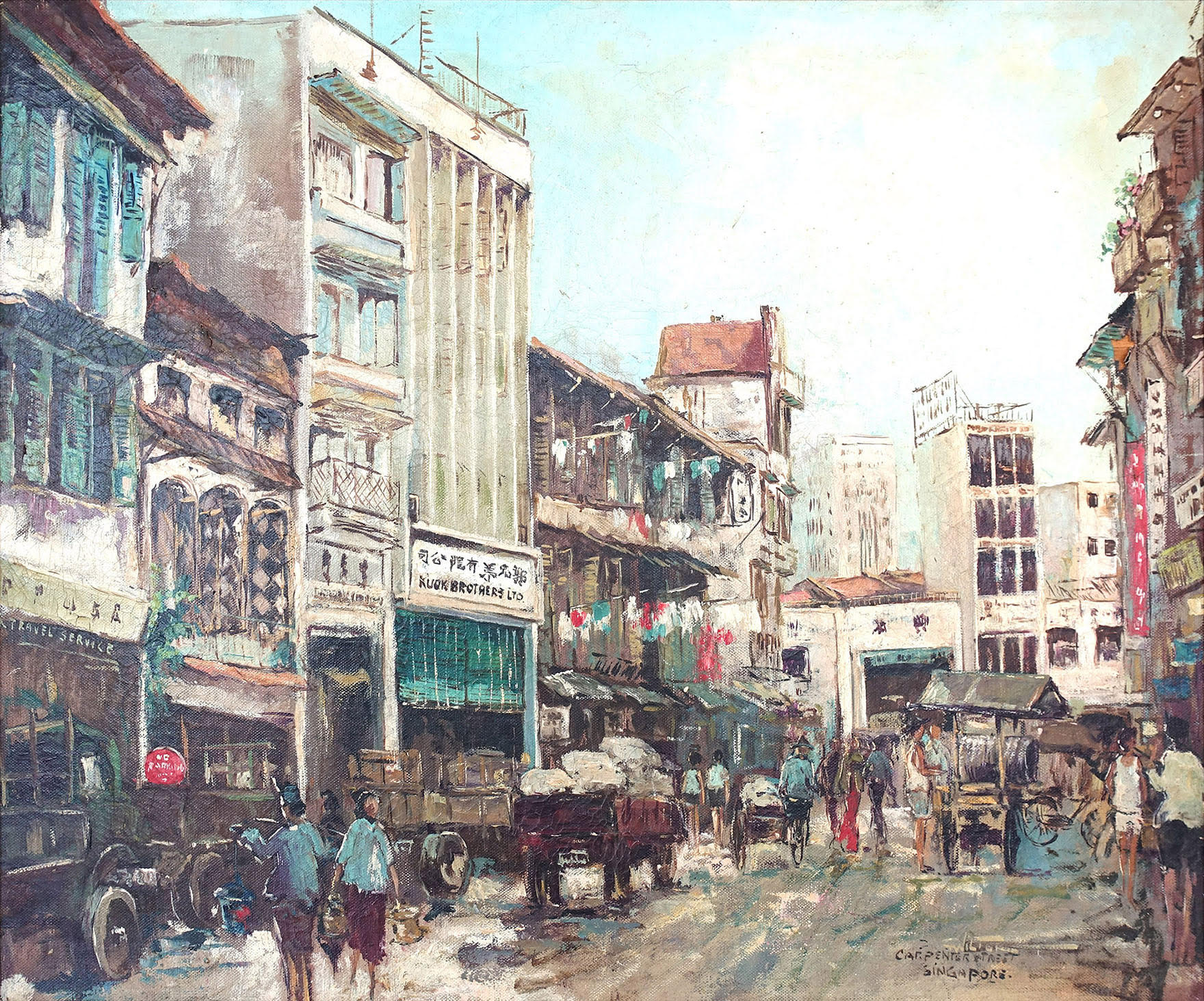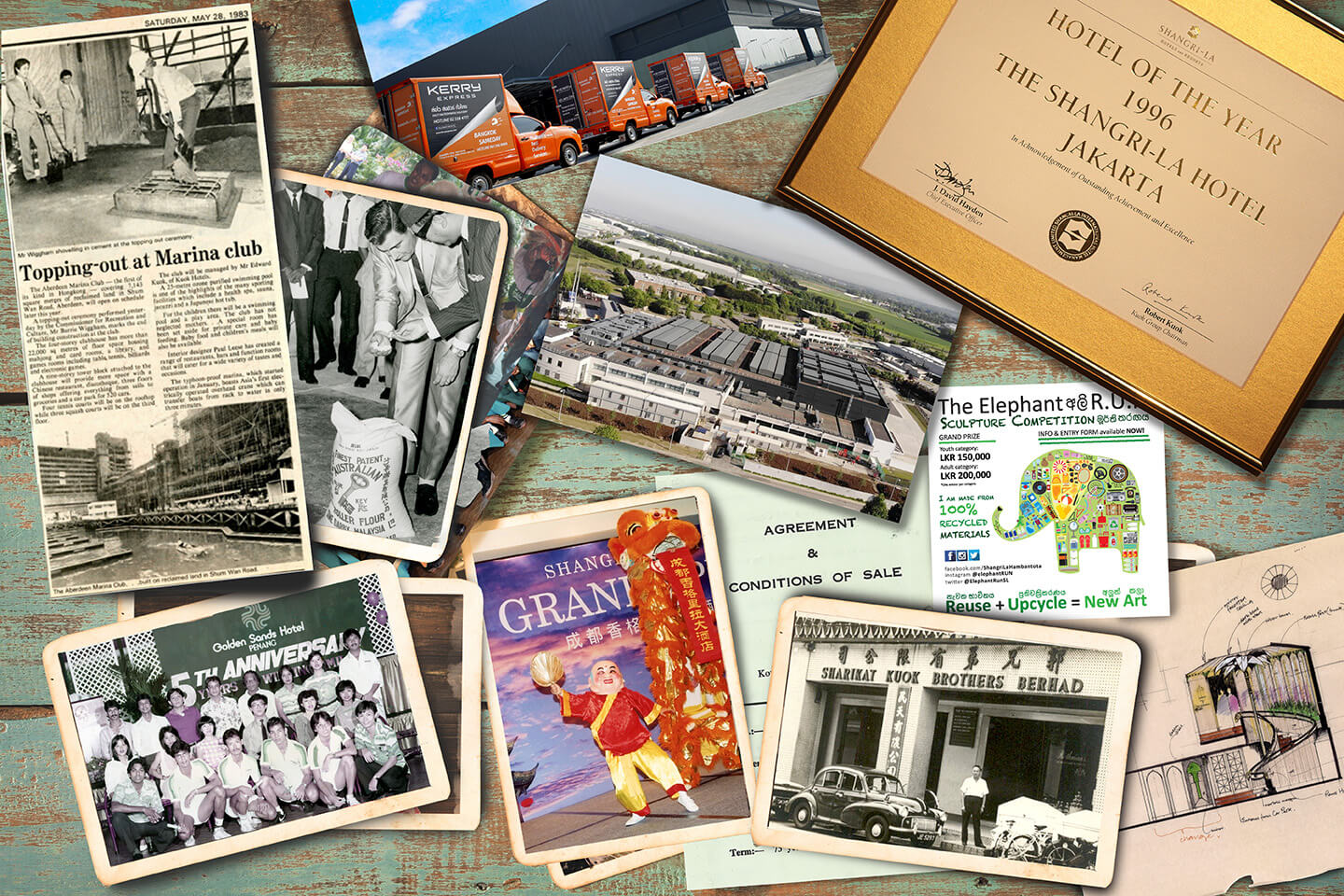 Kuok Group Archives
Launched on 8 August 2018, our Archives have unique records of the Kuok Group's development since 1949.
We have thousands of stories to tell.
2019

2017

Shangri-La opened its 100th hotel in Xiamen.

2016

South China Morning Post and other media assets of SCMP Group Limited was sold to Alibaba Group.

2010

Kerry Wines Limited was founded.

2007

Expansion into the ship repair and shipbuilding industry with the development of the first PaxOcean shipyard in 2007.

Kerry Group Kuok Foundation was formed.

The Group invested in Wilmar International Limited, Asia's leading agribusiness company listed on the Singapore Exchange. The Group is the largest shareholder in Wilmar International Limited.

2006

PACC Offshore Services Holdings Limited (POSH) was founded.

1996

Kerry Properties Limited was listed on the Stock Exchange of Hong Kong.

1982

Shangri-La International Hotel Management Limited was founded to manage the growing collection of Shangri-La hotels and resorts.

1981

Kerry Logistics Network Limited was initially founded as Kerry Godown. It is now Asia's leading logistics service provider, with operations across 58 countries and territories.

1980

The Kuok Group became one of the first foreign investors in Mainland China.

1974

Hong Kong and Mainland China became the focus of expansion after Kerry Holdings Limited was founded in Hong Kong.

1973

Pacific Carriers Limited (PCL) was incorporated in Singapore as a wholly owned subsidiary of Kuok (Singapore) Limited.

1971

The Group entered the hospitality industry with the opening of Shangri-La Hotel, Singapore.

1970

Kuok Foundation was established in Malaysia.

1968

PPB Group Berhad was incorporated in Malaysia as Perlis Plantations Berhad. It is now an investment holding and property investment company with equity interests in agribusiness, entertainment, environmental engineering, and property development.

1962

Federal Flour Mills Limited, now known as FFM Berhad (FFM) was incorporated, which commenced operations as a wheat flour miller in 1966. In 1979, FFM started its animal feed milling business as a synergistic progression from wheat flour milling.

1953

The business expanded to Singapore with Kuok (Singapore) Limited, then expanded to Thailand and Indonesia by the end of the 1950s.

1949

Kuok Brothers Limited was incorporated in Johor Bahru, Malaysia, trading rice, sugar and wheat flour.